28.04.2017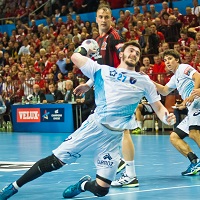 QUARTER-FINAL PREVIEW: After their three-goal defeat at Veszprém, Montpellier have their eyes still set on Cologne ahead of Sunday's return game.
27.04.2017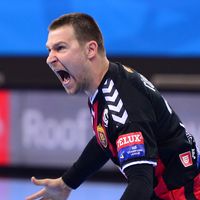 QUARTER-FINAL REVIEW: Zdravo, Cologne! Vardar book their first ever VELUX FINAL4 ticket by demolishing Flensburg on home ground.
27.04.2017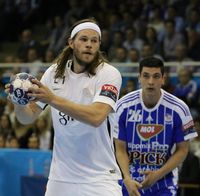 QUARTER-FINAL PREVIEW: Although PSG are three goals up after the first leg, Szeged are not out of the competition just yet.
27.04.2017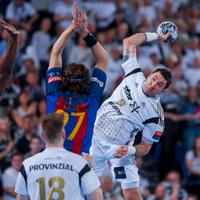 QUARTER-FINAL PREVIEW: The Catalans host the Germans, starting the last MOTW of the season with a two-goal deficit from the first leg.
27.04.2017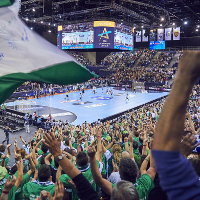 NEWS REPORT: There are only a few hundred tickets left for the final weekend of the WOMEN'S EHF Champions League as the highlight of European women's club handball in Budapest is almost sold out
27.04.2017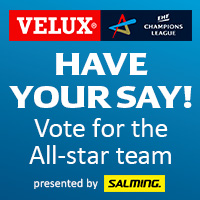 NEWS REPORT: Fans can cast their online ballots in the vote, which is for the first time presented by Salming, the competition's official partner.
27.04.2017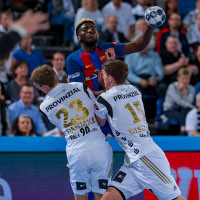 BLOG: The quarter-final clash between Kiel and Barcelona resembles a blacksmith. ehfTV.com commentator Tom O'Brannagain insists the winner has to be both the hammer and the anvil.
26.04.2017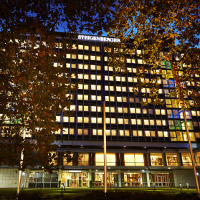 NEWS REPORT: The Steigenberger hotel will be the new location for the VELUX EHF FINAL4 2017 draw.
27.04.2017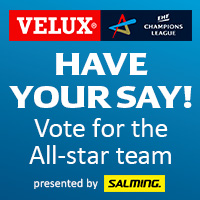 OVERVIEW: Get to know all nominees profiles of the VELUX EHF Champions League 2016/17 All-star team presented by Salming
26.04.2017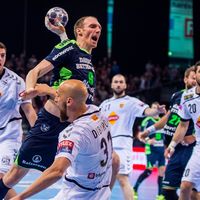 QUARTER-FINAL PREVIEW: The Macedonian side start with a two-goal advantage on home ground against Flensburg - but the German side are full of confidence too.
27.04.2017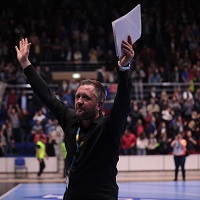 INTERVIEW: Per Johansson is CSM's man of the hour, as the Swedish coach ushered the title holders back into form after an underwhelming 2016/17 campaign - just in time.
25.04.2017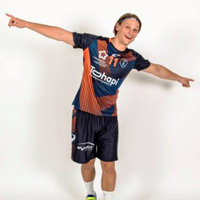 FEATURE: Soon to leave for Barcelona, Jure Dolenec is hoping for a fairytale exit from Montpellier as the French side fight for a place in the VELUX EHF FINAL4 at the weekend.
25.04.2017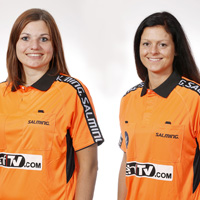 NEWS REPORT: Danish referee pair Karina Christiansen and Line Hesseldal Hansen will whistle the final at the TIPPMIX EHF FINAL4 2017