Heavy is the head that wears the crown
This weekend two old foes come face to face for the first time since Ljubo left for Veszprem. Once upon a time, only 90 km separated them in one of the most heated rivalries in sport, but now, not only is there distance between them, but a world of difference in the perception of them to the outside world.

Ljubo will soon find out, if he doesn't already know, that there is a weight of expectation on his shoulders going to Veszprem, but for right now is experiencing that honeymoon period all new coaches feel. Alfred on the other hand is in the midst of what most media commentators are calling a crisis.

They each have an objective. Alfred must assemble a new championship team and Ljubo must, eventually, disassemble a team. Your guess is as good as mine as to which task is harder. Outside of Kiel there are calls for Gislason's head, whereas Ljubo will be given time to find a solution.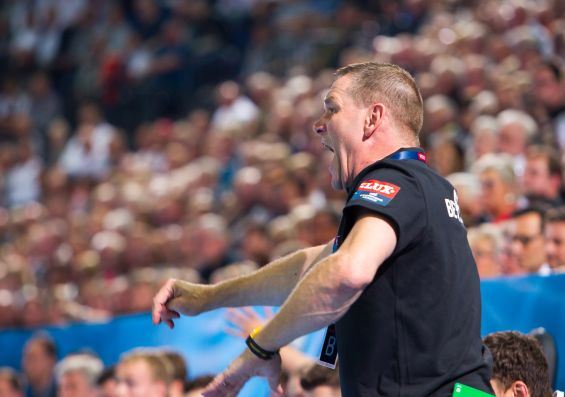 There is an oft misquoted line from Shakespeare that is paraphrased as:

"Heavy is the head that wears the crown"

For decades Kiel dominated. The last couple of seasons, the German Cup aside, have shown a marked decline in their trophy cabinet. Alfred is rebuilding and trying to find the pieces that fit together. It isn't always easy as news from Kielce this week shows. Injuries also haven't helped but neither has that link to the past glories of this team. The burden of an all-conquering reign is coming home to roost.

If we look at the changes to the roster since their 2012 EHFCL victory, so many world class stars have left. In itself this would destabilise any team, but still they managed to continue to win Bundesliga titles and reach the Final4. The biggest issue was expectation. "We have Landin. Now we can't lose". "Duvnjak has gone to Kiel, they will be unstoppable". Other issues seemed secondary. The lure of PSG, FCB and easier leagues. Bundesliga burnout. An aging team. The fact that other teams were starting to have the financial clout that Kiel once almost solely enjoyed.

When I first came into contact with Kiel, I was amazed at the culture and the attention to detail. This element was key to continuing a winning mentality. If I look at the team now, I see no link to the past (Zeitzy aside). Is there a leader like Lovgren, or Ahlm or Jicha that can pass on the tradition. This is not to denigrate the professionalism of the boys there, but in every great "dynasty" there is always a continuous interconnection back to the glory days. But not just a link, it's a player that exudes an aura, a strength, a determination that is felt by team-mates and opposition. Could it be Duvnjak? Maybe! But he can't dictate the game at the moment.

The All-Blacks and New England Patriots talk about players self-evaluating and group evaluating. They impose sanctions on themselves. The winning teams to some extent self-regulate with the coach keeping his hand on the rudder to make sure that they can navigate choppy waters. Senior players educate younger, newer arrivals. Perhaps this is happening at Kiel, but it's not transferring to the court. You can't doubt the efforts of the senior players but that one calming, instructive and destructive weapon just isn't there, for now. You just don't get the feeling that there is one clear voice, on the court, that pervades the team in crunch moments. You don't get the sense of "Invincible Kiel".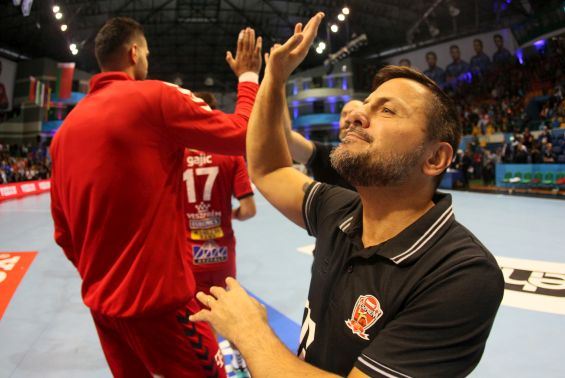 It is a difficult situation, but it's not all on the coaches head. Alfred is a coach that demands attention to detail on the court. It's a game of centimetres to him. This season there is a disconnect and the rhythm is just a little out. Kiel is losing so many goals on counter attack, from small mistakes in the attack. Can this be overcome? Of course it can and Gislason is a man who can do it. But when the going is tough, then only the players can tough it out, fight, and run.

The players on this Kiel squad have ability, and it is after all, only October. Their run of games hasn't exactly been easy. Media and fans have zoned in on uncharacteristic losses in Bundesliga and on a tight win against Aalborg and a blow-out against Kielce. Regardless of their endeavours against PSG and RNL, the social media clamour has reached fever pitch for a coach to be disposed of. It is always the simplest of solutions, particularly if you agree with the adage that;

"Players win games, but coaches lose them"

That Kiel jersey, never mind the crown, is starting to weigh very heavily on their backs and there is no better coach to guide them through that than Gislason. All great dynasties experience a downturn, but the ones with the courage of their convictions and trust in the man at the helm come out of them.

Ljubo by contrast must be sitting on top of the world. A narrow squeak of a win against his former club will stand him in great stead. But where is he in the mix. He would be the first to admit that this is not his team. The style hasn't changed since last year in any major regard. He is obviously living by the tenet;

"If it ain't broke, don't fix it"

But what he brings to the party this year is psychology. He is as much a mental coach as a physical one. His new voice might be just what this team needs to get over the line. Ljubo is also a man that defines himself by attention to detail, but he is also a great man-manager. He understands the needs of players and there are none better at giving players the mental tools necessary to win games.

But in the back of his mind must be that this team has travelled a long road and that changes are coming. He will want his voice to be in command and that can also be difficult when you have too many senior players in your ranks. Plus if you think the pressure on Kiel is great to win, then double it and quadruple it in Veszprem. Perennial champions in Hungary, they have yet to wear the crown of the EHFCL. But a team that is knocking on the door of Europe's top competition needs to fall over that line anyway it can this season and regardless of how long Ljubo has been there, it will define his season.

But Vranjes is doing two jobs there. I'm not talking about the National team job. I'm talking about planning for the future and coaching this team to win. Because it could happen to them, what is happening to Kiel. The rebuilding process will begin soon, that is clear. And who knows how long that will take.

For both coaches, time is key. Vranjes has it, Gislason deserves it.

This Sunday all they both have is 60 minutes.
Author: ehfTV commentator Tom O'Brannagain