Kohlbacher: "There is always upside potential"
Jannik Kohlbacher is rapidly becoming a well-known face of German handball. The line player joined German cup winners Rhein-Neckar Löwen this summer and is now playing in his first VELUX EHF Champions League season.

The move from HSG Wetzlar marked the next big step in his already successful career. And his start with Löwen has been truly promising, with a shooting percentage of 88.57 in the EHF Champions League.

Although Rhein-Neckar Löwen lost their most recent group match - against defending champions Montpellier HB, 31:26 - they are on course to book their place in the Last 16.

As Kohlbacher has contributed a lot to Löwen's current situation, ehfCL.com caught up with him to talk about the season so far.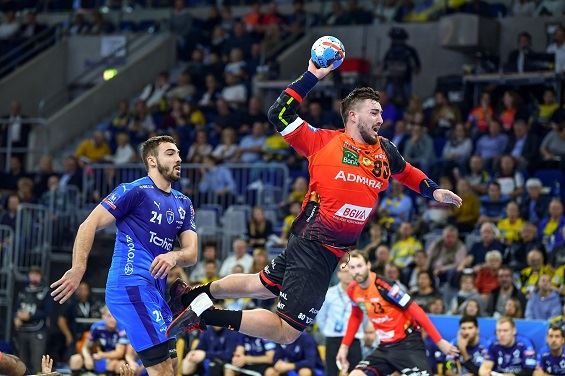 ehfCL.com: Since the beginning of the season you play stable and reliable. What else has the step from Wetzlar to Löwen brought you so far?

Jannik Kohlbacher: For me the change to Mannheim came at the perfect point. As a pivot I benefit a lot from Löwen's tactical orientation. It simply goes a lot over the pivot and with Andy Schmid we have the perfect centre back for these tactics. We couldn't ask for a better one.

ehfCL.com: It's your first Champions League season, so it's the first with the triple load of Champions League, Bundesliga and German Cup. How hard was the change?

Jannik Kohlbacher: Honestly, you don't have that much time to think about this load because you have to face another serious opponent every third day. It's obvious that the load is significantly higher and completely free days are missing but it's clearly more fun to play more games and to celebrate wins with higher ambitions.

ehfCL.com: And what differences have you noticed between both clubs?

Jannik Kohlbacher: It's undeniable that a club like Rhein-Neckar Löwen have a wide range of employees and the whole environment is a lot more professional.

ehfCL.com: What are your goals with your new club? Do you wish for a title right in your first season?

Jannik Kohlbacher: First of all, my goal is to fit in with the team more and more. Furthermore, it has to be our claim to play a good series, a good run, and score as many points as possible. We will see at the end what is going to come out of this.

ehfCL.com: Your team shares third place in Group A with Vardar, behind Barça and Kielce. All these three teams could reach the VELUX EHF FINAL4 in Cologne according to experts. How content are you at this early stage?

Jannik Kohlbacher: Of course, it's a good initial situation to be at the top with those favourites, just behind Barça and Kielce. Although it's very early in the season, it's a good position on which we obviously have and want to build on. The aim is very clear: to win the last two games in 2018 at home against Veszprém and away against Kristianstad.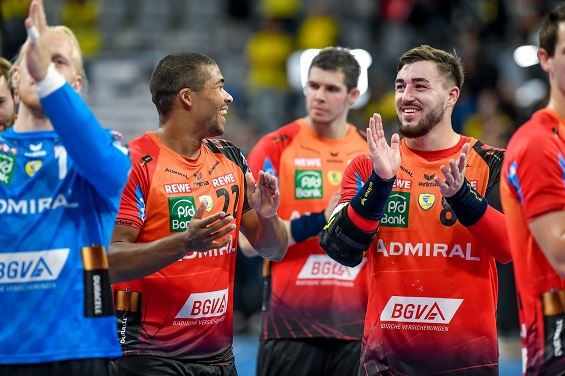 ehfCL.com: As a professional athlete on this level at a club like Löwen, you must endure a lot of pressure, especially from the outside. Could that sometimes cause an inhibition or something similar?

Jannik Kohlbacher: To be honest, I don't feel that as an inhibition or a burden because you want to win every game. Without exceptions. It's always the personal expectation to play every game with 100% and to win some titles, that's everything that counts.

ehfCL.com: After your predecessor Hendrik Pekeler left, the club had to integrate two new line players, you and Jesper Nielsen, who came from Paris Saint-Germain. How far are you already?

Jannik Kohlbacher: There is always upside potential. But I think we are already integrated quite well and we can't complain for now. Of course, there are still some things I want to improve and I still want to work on fine-tuning and timing. Nevertheless, we have already reached some very good results.

ehfCL.com: Where do you see the biggest differences between you and other line players, both at Löwen and in the national team?

Jannik Kohlbacher: My stature is the biggest difference. The other pivots are in the area of two metres, and they don't quite reach my weight. I would say I have especially some advantages when it comes to the lower passes.
Author: Carina Schmidt / ew