Vipers and Bietigheim share the spoils after roller-coaster of a game
Points are hard to get in the Women's EHF Champions League, but both Vipers and Bietigheim needed them in an open group.
Unfortunately for the two sides, they had to share them after a hard-fought game that saw eight lead changes.
It was the first ever draw for both teams in the Women's EHF Champions League
Linn Jorum Sulland led a late comeback for Vipers, scoring six goals
Vipers will face FTC next week, while Bietgheim will host CSM Bucuresti
GROUP D
Vipers Kristiansand (NOR) vs SG BBM Bietigheim (GER) 27:27 (14:15)
It was as early as it gets in the group phase of the European premium competition, yet the sense was that this game was going to be hugely important after CSM showed FTC that they are still the team to beat in the group.
The nerves were on display and the five lead changes in the first half alone were enough to signify a topsy-turvy game, with the promise of a nail-biting finish.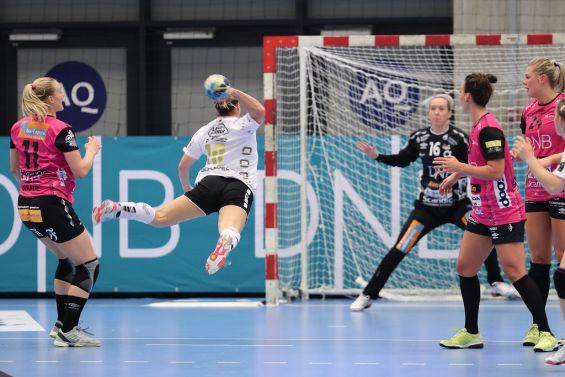 Vipers relied heavily on line player Hanna Maria Yttereng, yet their woes began late in the first half when the German side took the lead and started to show their strength, enjoying a 15:14 lead at half-time.
Antje Lautenroth, Fie Woller and Maura Visser helped Bietigheim even take a 19:16 lead, with the game looking already over. But Linn Jorum Sulland's experience spurred a 4:1 Vipers run, as the Norwegian side took back the lead, 25:24.
There was nothing to separate the two teams in the end, with the 27:27 tie seeing them level in second place, at least until the next round, when Vipers travel to FTC and Bietigheim host CSM.
Author: Adrian Costeiu /at