Nykøbing deal CSM first loss
It looked like CSM were hard to beat this season but the Romanian powerhouse never got going against Nykøbing on Sunday.
A great night from Kristina Kristiansen and Johanna Westberg, who scored six times each, propelled the Danish champions to a 25:22 win.
Both sides will meet each other again in two weeks' time in Bucharest

Both NFH and CSM are now tied with four points on the top of the group

CSM star Cristina Neagu scored just two times from eight shots
GROUP A
NFH-Nykøbing Falster Handboldklub (DEN) vs CSM Bucuresti (ROU) 25:22 (13:14)
It was an unusual slow start for CSM as Cristina Neagu and Isabelle Gullden not connecting with their teammates for easy goals, as they did in the previous games.
With NFH easily finding their way on fast breaks, the 10:8 scoreline in the 21st minute was entirely justified.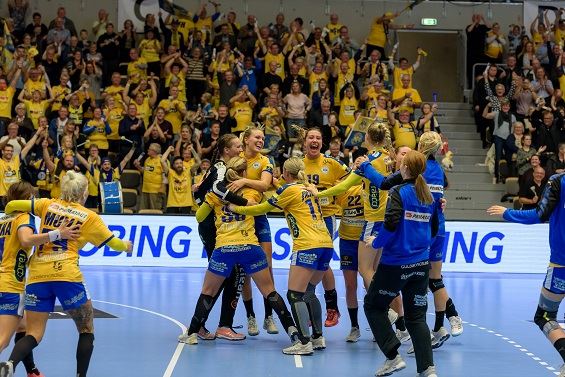 But a 4:1 pivotal partial score spurred by the relentless Neagu had the Romanian side leading 12:11, with the one-goal advantage held through half-time (14:13).
It was a game of cat and mouse in the second half, with NFH taking a 21:18 lead. Inspired by Kristina Kristiansen, who scored six goals out of six attempts, the Danish hosts maintained their three-goal lead until the final buzzer.
"It shows us where we are right now. When we meet a good team, it is hard for us. We are not on the high level at the moment that some people think we are," said CSM coach Helle Thomsen, while Paula Ungureanu called the defeat "a cold shower for us."
Nykøbing coach Jakob Larsen admitted that he "didn't expect us to win today but we believed we could make the game exciting. These are bonus points for us."
Author: Adrian Costeiu / ew