Metz: a real Women's EHF FINAL4 contender
After reaching the quarter-finals last season, and eventually losing to Györ, Metz Handball had made it clear before the beginning of the season: they want to be the first French club to join the Women's EHF FINAL4 in Budapest come May.

Seen from a distance, that might seem like a very bold statement coming from a club whose team must do without their number one goalkeeper Laura Glauser (due to pregnancy).

And, maybe more importantly, who has yet to win a European trophy in its history. But if you look closely, this year might be well the one for the best French sides of the last decade.
Key signings

The signings last summer were, at least, made to build a team that could finally play eye-to-eye with the best sides in Europe.

In the past, Metz might have beaten Vardar or Buducnost but it felt like, overall, those powerhouses were still one level ahead.

But with recent world champions Manon Houette (picture below) or Laurisa Landre moving back to France last summer, and the will to keep Slovenian serial scorer Ana Gros, you could feel that the Women's EHF FINAL4 was turning into the goal of the season.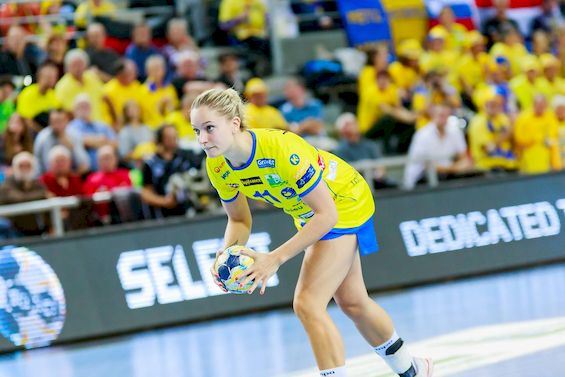 "These girls will bring us experience as well as their quality. You can see that the best teams in Europe have got the best players in each position, that's what we wanted to do by signing these girls," pointed president Weizman last summer.

Metz' main man was also happy to convince other French national player Grace Zaadi to stay in France, despite interest from many clubs across Europe.

And the least you can say is that, for now, everything has been working as planned.

Only one defeat in the group phase and a first place ahead of Buducnost mean that, so far, Metz are second in their main round group before welcoming Vardar this weekend.

A win, and the Frenchies would keep intact their dreams of finishing second of the group, something that has appeared vital this season.

Last year, they finished fourth in the main round. And while qualification was already something to be proud of, they had little to no chance to defeat Györ in the knock-out phase.
Lessons learned

"We have learnt last season that we have to play 100 per cent in every game.

"The most important thing is not to qualify, but to finish as well ranked as you can.

"A first or a second place in the main round gives you greater chances to make it to Budapest and we learnt it the hard way," said Ana Gros earlier this season.

But finishing first or second or you main round group means that you have to win as many games as you can right from the start of the season. Every point counts and it seems like Metz have finally understood that.

While, in previous years, they would maybe take their foot of the pedal a bit, now they are battling for every ball - even on foreign grounds, which is quite a new thing.

Thüringer and Bietigheim are places where Metz would have lost in the past but where the girls in yellow went to gain some points this season.

"Favourites not only win points at home but are dangerous everywhere. This is where the difference lays between them and the outsiders.

"We've been outsiders, we want to be genuine FINAL4 contenders this season," concludes coach Manu Mayonnade, who'll see fan-favourite right-back Ana Gros leave to Brest next summer.

For the end of a cycle? Maybe. And hence, one further bit of motivation to go to Budapest.
Author: Kevin Domas / bc