26.06.2017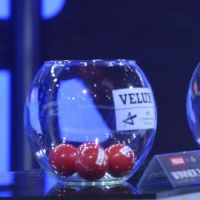 NEWS REPORT: No draw for the only qualification tournament is needed as the semi-final pairings have been determined.
24.06.2017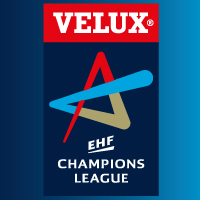 NEWS REPORT: EHF Executive has determined all participants for next season of the VELUX EHF Champions League
22.06.2017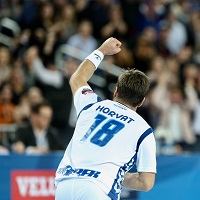 DOMESTIC LEAGUES: Zagreb celebrate a golden jubilee, Partizan win their maiden championship trophy and Vardar claim four titles in one season.
12.06.2017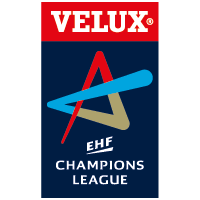 NEWS REPORT: No fewer than 43 teams have submitted their applications for the new edition of the European top flight via their respective national federations.
12.06.2017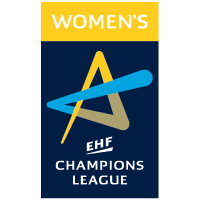 NEWS REPORT: There are many familiar names on the list of registrered clubs
08.06.2017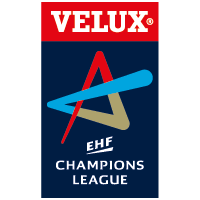 NEWS REPORT: Following the triumph of HC Vardar last weekend, FYR Macedonia's position soared by two places, while Germany dropped to the sixth place
07.06.2017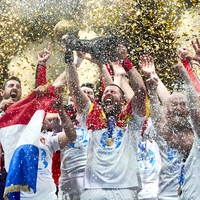 MEDIA RELEASE: Sold-out arena, spectacular entertainment and a record following across TV and digital platforms underline VELUX EHF FINAL4 position as the leading event on the European indoor sports market
06.06.2017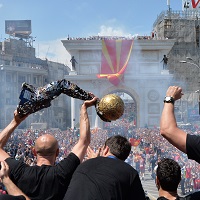 FEATURE: HC Vardar arrive in Skopje after their triumphant VELUX EHF FINAL4 debut to celebrate with a crowd of 150,000 supporters.
04.06.2017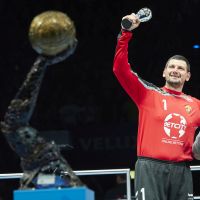 FEATURE: Happy Vardar goalkeeper is MVP of the VELUX EHF FINAL4, while a disappointed Uwe Gensheimer is league top scorer for the second time.
04.06.2017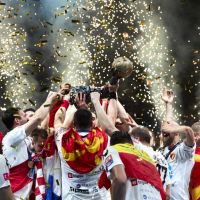 FINAL REVIEW: The VELUX EHF FINAL4 2017 has ended with a major sensation. Debutants HC Vardar take the trophy.
04.06.2017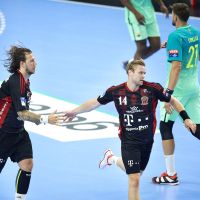 3/4 PLACEMENT MATCH REVIEW: Veszprém take revenge for 2015 final defeat against Barcelona to finish third.
04.06.2017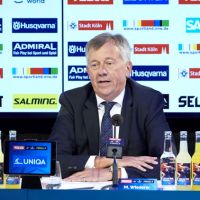 NEWS REPORT: The draw of the jubilee 25th season will be staged in Ljubljana on Friday 30 June.
04.06.2017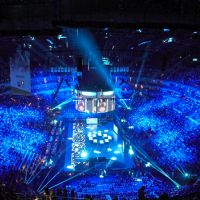 FEATURE: EHF and EHF Marketing GmbH draw a highly positive conclusion of the VELUX EHF FINAL4 2017 - and look ahead to future improvement
04.06.2017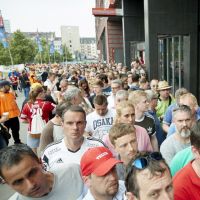 NEWS REPORT: The first batch of tickets for next year's VELUX EHF FINAL4 goes on sale at 10am on Monday.
04.06.2017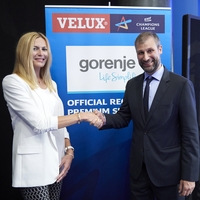 Leading European home appliance manufacturer, Gorenje, has confirmed that it is to extend its sports sponsorship activities across European handball