22.05.2007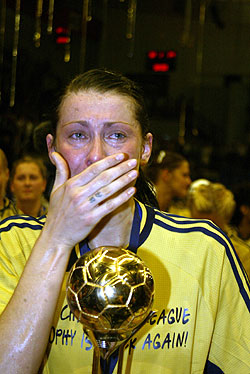 Bojana Popovic scored 96 goals in the CL season that has just ended with a Slagelse triumph. eurohandball.com asked the World class Serbian player, who is leaving the team at the end of the season, about her title and about playing for Slagelse.
21.05.2007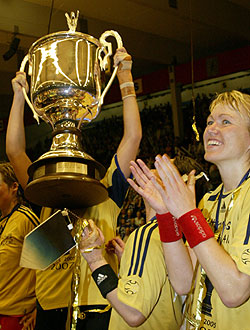 Slagelse's assistant coach talks to eurohandball.com about the season and the final of his team.
21.05.2007

Anja Andersen, Carmen Lungu, Cecilie Leganger and Mette Melgaard: the protagonists talk to eurohandball.com right after the final whistle.
21.05.2007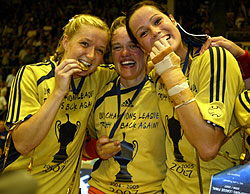 The Trophy returns to Anja Andersen's team after 2004 and 2005. Slagelse played a marvellous game and won 32-24 in front of an enthusiastic home crowd in Brondby Hallen.